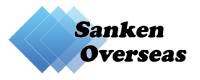 Sanken Overseas (Pvt) Ltd.
No.10, Albert Crescent,
Colombo 07, Sri Lanka.
Tel: +94 11 2166300 |Fax:+94 11 4615554
E-mail: info@sankenoverseas.com
Sanken Overseas (Seychelles) Ltd
Room No 11, 01st Floor
Kings Gate House
P.O. Box 1246, Victoria, Mahe - Seychelles
Tel: +248 4261414 | Fax: +248 4261393
E-mail: seychelles@sankenoverseas.com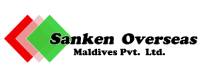 Sanken Overseas Maldives (Pvt) Ltd
H.Aagadhage, 8th Floor,
RBoduthakurufaanu Magu, Male,
Republic of Maldives.20026
Tel: +960 9 551 751
E-mail: maldives@sankenoverseas.com
Sanken Overseas (Kenya) Limited
Main Mombasa / Nairobi Road
P.O. Box 92987 - 80102
Mombasa, Kenya
Tel: +254 708402561 | +254 739595336
E-mail: kenya@sankenoverseas.com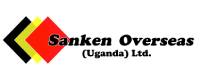 Sanken Overseas (Uganda) Ltd
Flat No 02, Plot 12, Bandali Rise,
Bugolobi, Kampala,
Uganda
E-mail: uganda@sankenoverseas.com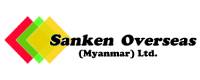 Sanken Overseas (Myanmar) Ltd
18/B, Aung Chan Thar Ward,
Thanlyin Township,Yangon, Myanmar.
Tel: +95 (0) 9445337655, +95 (0) 09788590335
E-mail: myanmar@sankenoverseas.com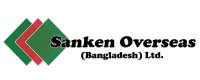 Sanken Overseas (Bangladesh) Ltd
H R Bhaban, 100, Bir Uttam A K Khandaker Road,
Mohakhali, C/A, Dhaka.
Tel : +88 02 9880874, Fax : +88 02 9842281
E-mail: bangladesh@sankenoverseas.com
CORPORATE SOCIAL RESPONSIBILITY
Skills Training and Management (Pvt) Ltd
Skill Training & Management Institute, Kaduwela was incorporated in 2006 to attract youth, to the construction industry by introducing them modern construction technology, to enhance their knowledge and to develop their skills, so that the construction industry in the country would benefit, and those youth gainfully engaged in construction technology would find employment within the country and overseas.

Additionally this pool of skilled personnel would be employed after an intensive training program by the same institute and thereafter would be sourced individually or as teams to those who require their services.
Awards
Sanken was awarded a certificate of Merit by the Ceylon Chamber of Commerce under "Education and Training", for its launch of the Skills Training and Management Institute in Kaduwela, at an awards ceremony on the 18th of November 2008, to honour the 10 most Socially Responsible Corporates (CSR) of Sri Lanka.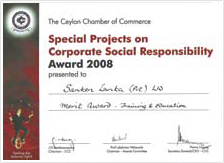 CAREERS AT SANKEN OVERSEAS
As fully detailed in this website you would realize that Sanken Overseas is a company of very high caliber. In this organisation the staff turnover has been extremely low, proving that it is an extremely good company for any individual to work for.
We at Sanken overseas strongly believe that "our people are the driving force of our organisation" and utmost care is taken by the staff with systematic training and development provided for them.. We have provided these services in Sri Lanka and overseas for Sri Lankan and Foreign Clients. The family of Sanken Overseas always ensures that its employees are well looked after whether it be work-wise or in personal needs. At this moment vacancies exist in our organisation for.
Civil Engineer

Engineer - MEP

Assistant Engineer - Civil / MEP
Technical Officer - MEP
AutoCAD Draughtsman
You may forward in your applications to THE MANAGER- Human Resources by
Email :- hr@sankenoverseas.com

Post : Sanken Overseas (Pvt) Ltd, No 10, Albert Crescent, Colombo 07, Sri Lanka.

Fax :- +94-11-4615554